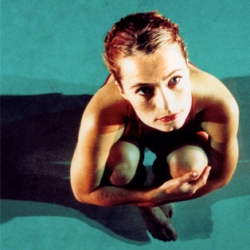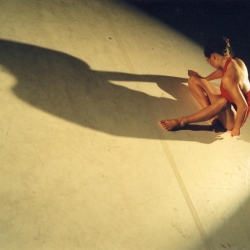 Unfold
Premiere 2004
Unfold is about the shadows of the soul, that keeps a person in unexplained patterns and loneliness. To find peace within yourself and all the layers we contain, to unfold and find the way through to the heart.
Kanonhallen in Copenhagen DK,
part of Junge Hunde Festival, May 2004.
Dansstationen in Malmø SE, June 2004.
Dansescenen in Copenhagen DK, part of Short Stories, December 2004.
Duration 10 minutter.
Artistic & production team
Choreography, dance and staging Pernille Garde Heart-videodesign Alex Rebolledo Costume Rikke Von Qualen Sounddesign Mogens Laursen Parts of Peter Gabriel and Passengers Lightdesign Michael Breiner photo Amia Miang.

Supported by
Augustinus Fonden.


Part of:

Junge Hunde Festival 2003, Kanonhallen in Copenhagen, DK.