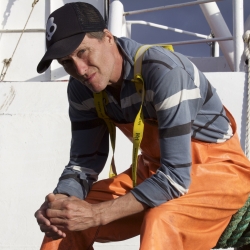 SKAGEN IN A CARAVAN
- based on stories from real life



a co-production with The Culture house Kappelborg in SKAGEN



SKAGEN IN A CARAVANis based on local stories from Skagen collected in june 2017 and transformed into a performance in a caravan. Choreographer and performer Pernille Garde have collected stories and visited locals at the harbour, in a fitness center, a refugee café, by the sea, at a fast food restaurant, a retreat for artists, at a bakery, bars and cafes in town. The stories bring the well known image of Skagen into new perspective.



In SKAGEN IN A CARAVAN we get to know what matters here, what keeps a small community together in a globalized world facing huge challenges.



We present stage art and daily life in an accesible form at the intersection of dance and theatre. We invite the audience into the caravan to a different theatre experience in intimate settings. In a both well known and surprising universe we create snapshots from Skagen; Skagen seen in a new light.



The performance plays at different locations in Skagen from 9 - 18 August 2017



6 performances per day. Duration 25 minutes. Free entrance.


Choreographer, concept & performer: Pernille Garde
Actor & performer: Bo Madvig
Musician & composer: Tin Soheili & Niklas Schak


The performance is created in collaboration with Bo Madvig & Tin Soheili

Reviews:


Max Melgaard, Jydske Vestkysten:


"Skagen in a caravan is very cosy[..] it is not the uncritical tribute to Skagen. It is rather how locals look upon themselves and each other. For better and worse, with nuances and honesty."


From our guestbook:



"Thank you so much for inviting us into your world – it is a magical one."


"Amazing! Touching and a little frightening, but beautifully."


"It was an extraordinary experience. - Thank you so much. Let it grow. Excellent. A huge moment."


"With few tools, important subjects. In another world for a moment."


"You are brilliant - We want to be close to you! Now we are happy! It was so touching."